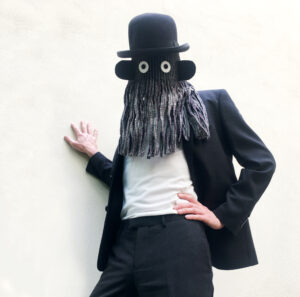 Originally from Utrecht in the Netherlands, I relocated to Berlin, Germany, in 2013.
I draw, paint and design in my shared studio in Neukölln with Zyklopik Collective. I also record professional voiceovers there. On other days I work with clay, as manager and teacher at Ceramic Kingdom. When not in either of these two places, I like to be on the road to help out other artists build large scale projects.
---
My support work in independent animation film let me into indie videogames. In the Netherlands and in Germany I helped foster communities of young creative professionals through project support and initiating events, like the yearly Indigo Showcase. Games and animation have an incredible potential for connecting people through playfulness and creative expression.
Facilitating the work of so many incredibly creative people revitalised my own artistic drive. After my Masters in Film Studies I studied at art schools in Utrecht and Amsterdam, aiming to focus on illustration. A later highlight was the 2016 Pictoplasma Academy, a unique specialty program in character design in Berlin. I started participating in exhibitions with my paintings and sculptures of mythical creatures, as well as some more bittersweet works around mental health.
Since 2018 I have increasingly been involved in ceramics, both with my brother Lennard at his Studio Pansa in Amsterdam and with Ceramic Kingdom in Berlin. I helped build and manage these open studios, both home to wonderful communities. The immediacy of working with clay is incredibly satisfying, which I love to teach others. Once again, weird creatures tend to appear from my hands. I just can't help it.
In parallel, I've been active as a voice actor ever since my training way back in 2008. I mainly do voiceover for cultural projects, but also character voices and commercials. Most of my work is in Dutch. My favourite projects are those for museums, education for children and documentaries. Being paid to read stories is a treat.
In short: I do many things that intersect in various ways. At these intersections I always discover the human connective elements of character, play and storytelling.
Examples of my work in each field can be found on the respective pages.